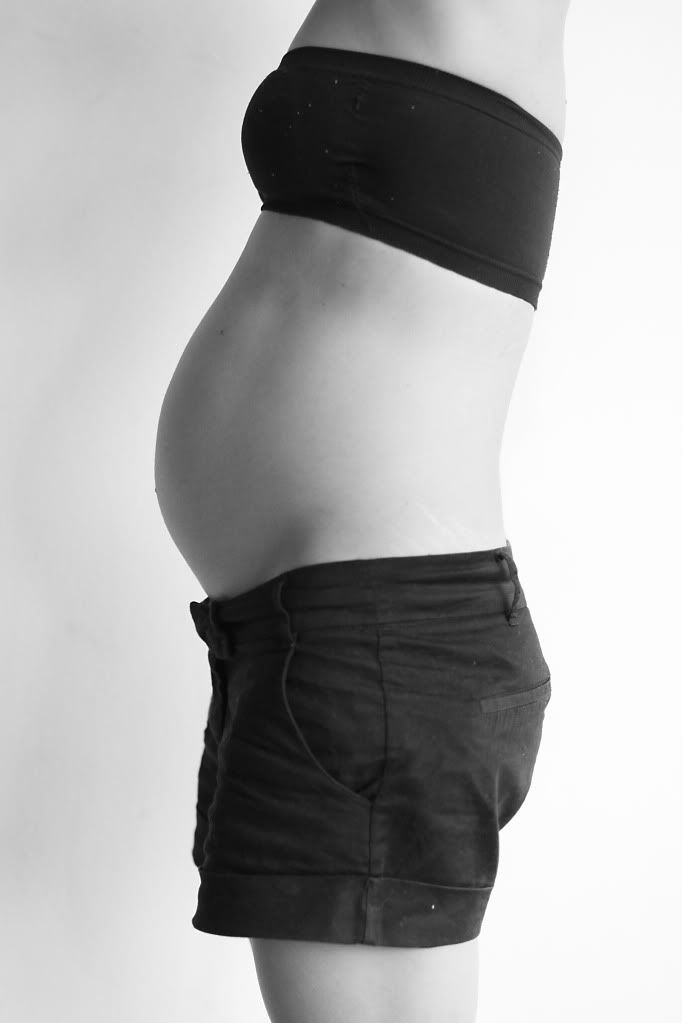 Week 22.
Seems like we have both been a bit busy as she is now nearly 23 weeks…She seems to be growing an inch a week.  Yikes!!! Here is her log.

Feeling bigger by the second.
Have still not put on much weight (although I see my Doctor tomorrow so I may need to retract that statement) but already feel like i'm carrying a basketball ball out in front. Even my belly button has popped a little and its definitely way to early for that!
Plus the baby kicks like crazy 24/7 so its going to be interesting when it gets a bit bigger!